Our Trustees
Who We Are
Our Team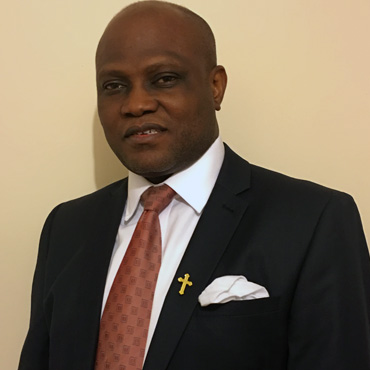 ADEBAYO DA'COSTA
Founding Trustee
Adebayo Da'Costa is a consultant in Trauma and Emergency Medicine (M.B.Ch.B, MRCS, FME, FRCEM), with a deep passion for the vulnerable in the society, fervently exhorting believers and harvesting lost souls by various means as God will make available.

He committed his life to the Lord in the 80's and since then had been on fire for Him. He pioneered various evangelistic projects including organising and carrying out crusades, planting churches and leading medical missions either into remote villages or to cities.

He and his wife founded the Hope Alive Trust charity organisation based and registered in the United Kingdom. The ardent drive to express the practicality of God's love saw the birth of this dream through, building charity hospital, medical outreaches, monthly prayer vigils, annual prayer & word retreats, vocational support scheme & fora, computer café support, orphanage support, funding water bore hole, fund grants and such. Also, joining them in this cause are family members, friends and the very much wider community of people who believe in the same vision of keeping hope aglow in hearts of people.

He has served in various capacities in the body of Christ, including being the Campus Fellowship President, leading and revamping church departments (e.g. Discipleship) in his local church and was a co-ordinator in the Berean Believers' Conference, an inter-denominational teaching ministry for about 2½ years. His joy is to see the will of God being done on earth and His holiness perpetuated first in himself and in all of His children alike.

He is married and blessed with two children. He resides in the UK.